America 2007 (Day 1)
As a family we took the long journey across the Atlantic to visit our home country and of course our families.
We started our family holiday (vacation) with an overnight stay at the Hilton by Heathrow Airport. Shalie really liked the hotel, she had her very own room across the hall from us.
The next morning we started off for the airport. After an 8 hour plane ride we landed at Dulles International in Virginia. We didn't much more of a journey after that, our hotel for the next week was just down the road. We didn't do much on that day as it took a while to get luggage, our rental car and get settled into our room. We did however get to spend time with Melanie's Mom, Dad and Nephew. They met us at the airport and joined us for dinner.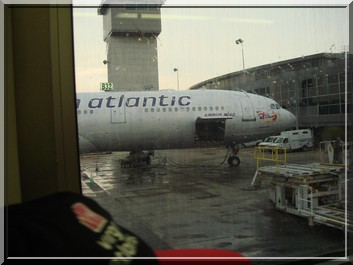 Please follow us on our adventure!